Notion's most requested feature finally dropped!
Recurring Tasks 🤩
Here's everything you need to know: (free template, how-to, examples)
🔸 The Notion Template
If you'd rather explore on your own, this will make it easier: Recurring Tasks Template
Don't forget to share this — this will help everyone know!
Let's dig in:
🔸 How To
Notion Recurring tasks are based on the new Recurring Templates. They can do a lot! Here's how to create a Recurring Template in any database: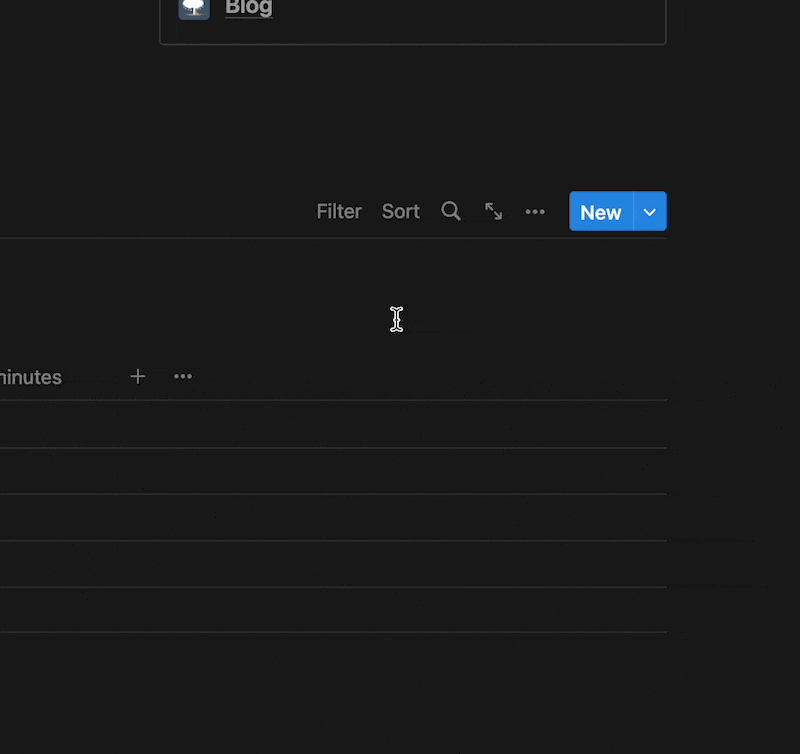 🔸 What are Notion templates
Templates are special pages that have a singular purpose:
To be copy & pasted.
You don't edit them as you usually do.
Instead, you fill them with the things you need often.
Then you copy & paste them (Notion makes it easy).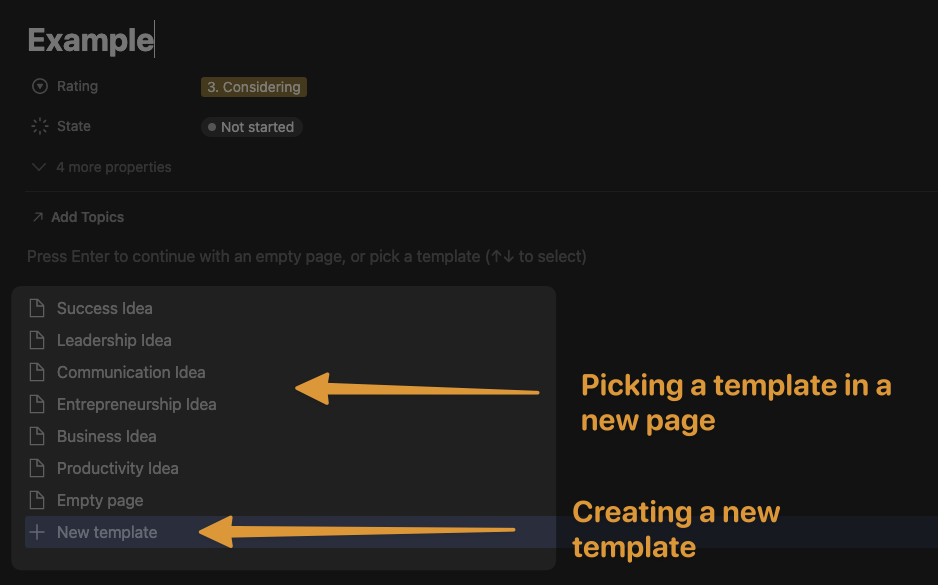 🔸 How to use templates
Once you have created the perfect copy & paste-able template, it's time to use it.
You can create it manually, and:
Since yesterday you can also create them automatically:
Every day
Every week on specific days
Every month
Every year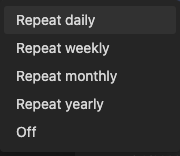 Examples:
🔸 Daily Habits Notion Template
You can now manage your habits without all the manual work.
Fully automatic; just duplicate the example from the template and use it:

🔸 Weekly Review Notion Template
This boosted my productivity more than anything. Now, automatic and in Notion (in the template again):

🔸 Daily Stats Notion Template
This is in the template mostly to show you how:
👉 You can have recurring tasks that don't repeat every day
Note: Notion doesn't allow for recurrence to start on the very same day. Notion, that seems like a bug (my date gets updated to tomorrow by itself).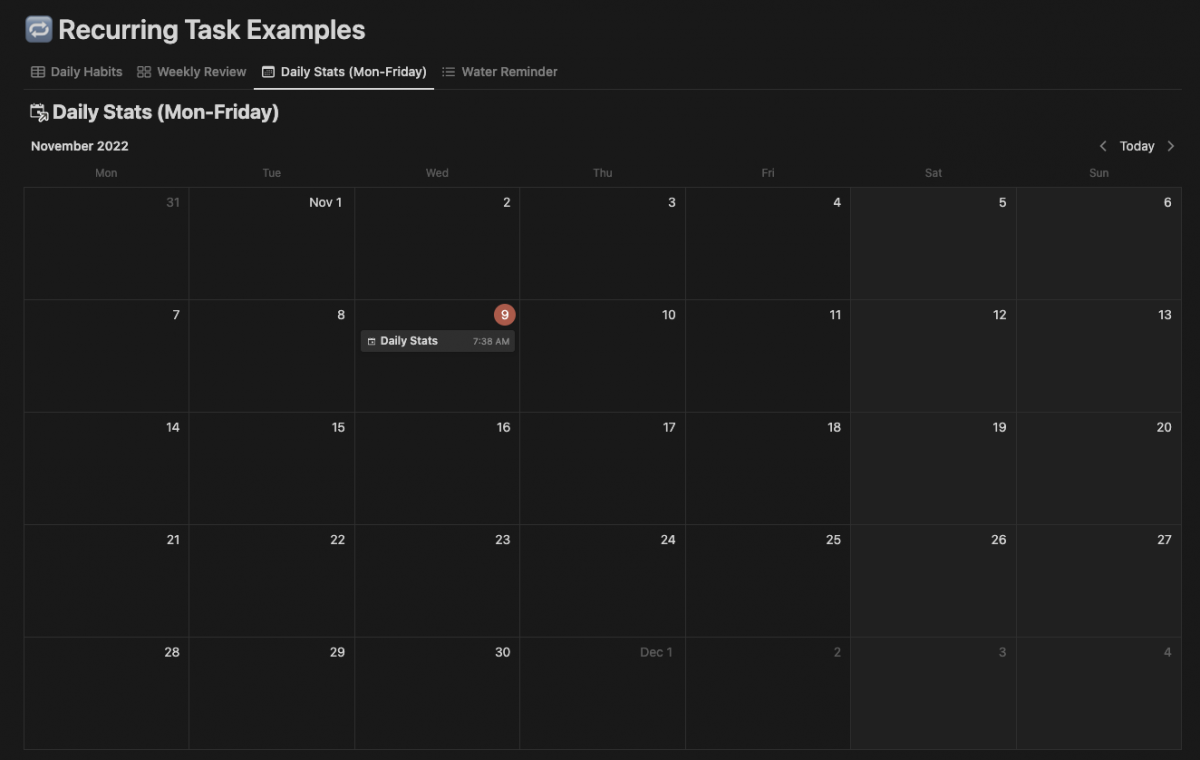 🔸 Water Reminder Notion Template
This is to show that you can have multiple reminders during the day.
Not obvious, but you can do it.
You'll need to have several templates (which are the same) that all recur daily.
Check the template for more details!

🔸 Fin
This will make using Notion so much easier. I'm hyped 🤩
If you're also hyped:
↪️ Share this to hype everyone.
Your biggest fan,
— Jordan