As we discussed in "Try Something New", stepping out of your comfort zone is, sometimes, the only way to grow. It's easy for us to get comfortable doing jobs that don't truly fulfill us or don't help us advance in the ways we could. Breaking away from that sense of comfort is a challenge, but in many cases, it's the best possible thing you can do in order to embark on a more rewarding journey.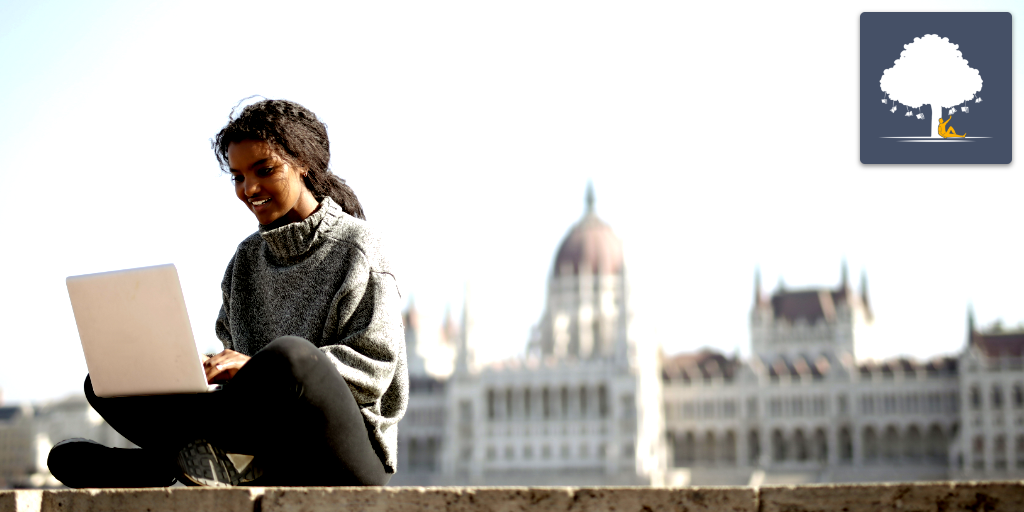 For many people, the best way to achieve that break is to find work that allows them to travel. Today, the improvement in the technology used for remote work has increased the number of opportunities like these. Now more and more people –– particularly younger generations –– are now able to live and travel where they please. Below, we'll look at some particularly interesting and promising career paths that might allow you to travel, manage your own hours, and achieve the kind of work-life balance you yearn for.
1. UX Designer
Companies all over the world are realizing that, in order to stay relevant, they need to provide their services through easy-to-use websites and apps. The job of a UX Designer is precisely to create intuitive interfaces that anyone, regardless of their background or age, can understand. This requires a knowledge of coding and the basic principles of UX design and an ability to understand a certain degree of consumer psychology and marketing strategy. But there are plenty of books and courses that can lead you to proficiency in these areas even if you don't have a relevant schooling background. And once you have the ability to work professionally in UX design, you'll have a flexible career you can work on from anywhere.
2. Game Writer
Video games are a massive business; as the Yahoo! Finance section reports, the size of the market is expected to reach $314 billion by 2026. But you don't have to be an expert developer to become part of it. Today, the most successful games invest millions in creating engaging stories, which means there's also a lot of demand for game writers. You just need to build a short portfolio of dialogues and scripts, and you'll be able to start applying for jobs that you can fulfill no matter where you're writing from.
3. Language Teacher
There is a huge demand for learning English in many parts of the world. Historically, in order to pick up this (or any other) language, people would have had to rely on school or local programs. However, a lot of students are now realizing they can learn better and faster by taking online lessons from native English speakers. Companies like Skooli require that you have a degree and certain certifications in order to become part of their programs. Still, once you're in, you can enjoy regular remote language teaching work. That said, some English teachers also succeed through their own websites and networking capabilities.
4. Teletherapist
A convergence of events has led to more emphasis on teletherapy in the last two years. First, the stresses and challenges of the pandemic have led more people to seek therapy; second, with so much more healthcare being practiced virtually in general, much of that therapy is occurring via digital means at a distance. It's a major shift, but patients have largely found teletherapy to be successful, and it's provided therapists with a far more flexible working option. Telehealth platform Wheel explains that to become a teletherapist, you will need to check your state's legal requirements and regulations. Provided you're qualified, though, you can then address your tech needs and practice essentially from wherever you like –– meeting and assisting patience through online meeting spaces.
5. Freelance Writer
Do you spend a lot of time reading articles and books and taking notes? Do you enjoy writing in a journal or have some experience blogging? If any of this sounds like you, you might have the skills needed to become a profitable freelance writer. Editors from big and small publications alike are constantly on the lookout for people who can write –– about any number of topics and in all kinds of styles. Many of these potential clients require samples, but plenty are happy to welcome inexperienced writers as well, which will help you build a solid portfolio in no time. Best of all, you can write from anywhere in the world, so long as you have an internet connection!
6. Content Producer
Given the success of apps like Tik Tok and Instagram, many companies are taking an interest in younger generations' appreciation for audiovisual content. As a result, many of these companies are expanding their branding, marketing, and content operations to include podcasts and video blurbs. It's not surprising then that the demand for scriptwriters, video editors, and motion graphics experts is exploding. And you can start building your portfolio in any of these areas simply by creating your own content and uploading it to whichever platform you prefer. In time, you could have regular paying work on your own flexible schedule.
7. Travel Blogger/Vlogger
If you've browsed through some freelancing websites, you may have noticed there's a high demand for travel content. And in fact, the challenges of travel during the pandemic have made people even more interested in reading about others' experiences at exciting locations. Accordingly, if you have a passion for travel, you have plenty of opportunities to turn it into a reliable source of income. By writing, taking pictures, and potentially filming videos of your travel experiences, you can develop content that you can either sell through freelance platforms or –– potentially –– set up your own business with.
The 7 Careers That Will Allow You To Travel
Starting a new career is not easy. It requires learning new things, researching the job market, and building a relevant portfolio. But if you're willing to put in the effort, you can be rewarded with a more flexible and rewarding career within which it's possible to travel to no end.